Craft Brewing Supplies Store
Rebellion Brewing Co Amber Ale All Grain Beer Kit
Description
Rebellion Brewing Co Amber Ale All Grain Beer Kit
Goldsteam proudly offers this fantastic recipe from award-winning Brewmaster Mark Heise of Rebellion Brewing Co. This on tap regular at Rebellion is smooth and extremely well-balanced with a nice soft malt background and subtle notes of caramel. Light-moderately bittered using a clean European bittering hop, and followed up with a significant late hop addition using a blend of Pacific Northwest hops to add tropical-fruit and piney-resin like flavours and aromas. A shining example of what a talented Canadian former home brewer turned professional Brewmaster can produce.
All of our donated recipes are helping to support local charities. Each time you purchase a beer kit from one of our award-winning brewers, we proudly donate $2 of the sale to their preferred charity. Mark proudly supports The Children's Hospital Foundation of Saskatchewan with his Rebellion Brewing Co Amber All Grain Beer Kit.
Mark's Amber Ale All Grain Beer Kit Includes:
A Special Blend of International Base Malts
A Special Blend of Crystal Malts
A Bittering Hop Addition
A Finishing Hop Addition
Ale Yeast (choose option above)
Rebellion Brewing Co Amber Ale All Grain Beer Kit Recipe Document
Basic All Grain Brewing Instructions Document
Experience Level: Advanced (all grain equipment required)
Pre-Boil Batch Size: 7.0 Gal (26.5 L) 90 Minute Boil
Post-Boil Batch Size: 5.25 Gal (20 L)
Mash Efficiency: Based on 75 %
Target ABV (Alcohol By Volume): 5.4 %
SRM (Beer Color): 12
IBU (International Bittering Units): 20

About Mark Heise & Rebellion Brewing Co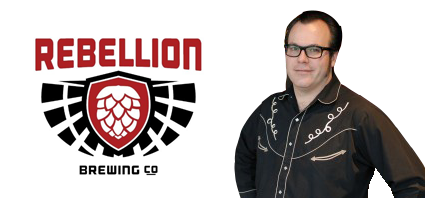 If someone ever says, "Did you hear about that Canadian guy who won all those medals in the homebrew competition?" they're probably talking about Mark. He discovered his passion for craft beer in the early aughts and entered his first competition in 2006, coming in second place to Rebellion's very own Jaime Singer. After that, they became fast-friends. Mark was hooked and brewing beer became his obsession. He's since filled his shelves with gold medals and home brew accolades from across North America.

Mark is also a certified beer judge and an integral part of the brewing community, training new judges, giving public speeches, writing extensively and proud to say he's had a hand helping professional brewers from Halifax to California develop new recipes. He and his wife Joanne both love great beer, punk rock and country music, and real BBQ. Their favourite destination to enjoy all of the above is Austin TX.

Mark proudly supports The Children's Hospital Foundation of Saskatchewan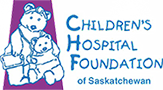 Additional information
| | |
| --- | --- |
| Weight | 10 lbs |
| Dimensions | 8.75 × 8.75 × 8.75 in |
Only logged in customers who have purchased this product may leave a review.