Craft Brewing Supplies Store
Vancouver Island Victoria Lager Extract Beer Kit
Description
Vancouver Island Victoria Lager Extract Beer Kit
Goldsteam proudly offers this clean and crisp lager recipe from brewmaster Danny Seeton of Vancouver Island Brewing Co. Based on a Northern German Dortmunder Export, this full-bodied golden lager has a complex yet balanced malt profile. There are slightly more hops needed to balance the malt sweetness and using an extended lagering period, helps to create an assertively pleasant character.
All of our donated recipes are helping to support charities within the brewer's local community. Each time you purchase a beer kit from one of our award-winning brewers, we proudly donate $2 of the sale to their preferred charity. Danny proudly supports Easter Seals BC/Yukon with his Vancouver Island Victoria Lager Extract Beer Kit recipe.
Danny's Victoria Lager Extract Beer Kit Includes:
A Special Blend Of Liquid Malt Extract
A Special Blend Of Malt Steeping Grains
A Bittering Hop Addition
A Finishing Hop Addition
A Whirlpool Hop Addition
A Dry Hop Addition
Lager Yeast (choose option above)
Victoria Lager Extract Beer Kit Recipe Document
Basic Extract Brewing Instructions Document
Experience Level: Intermediate (temperature control and yeast starter recommended)
Pre-Boil Batch Size: 6.5 Gal (24.5 L) 60 min boil
Post-Boil Batch Size: 5.25 Gal (20 L)
Steeping Grain Efficiency: Based on 40 %
Target ABV (Alcohol By Volume): 4.8 %
SRM (Beer Color): 4
IBU (International Bittering Units): 22

About Danny and Vancouver Island Brewing Co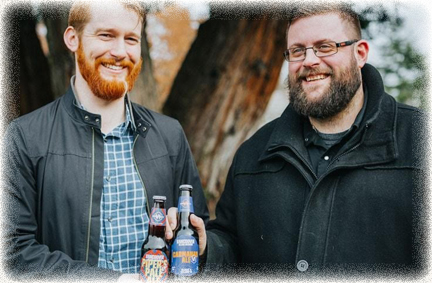 Born and raised in Langley, Danny Seeton recently relocated to Victoria to serve as the new Production Manager and R&D Brewer at the historic Vancouver Island Brewing. He's moved away from his rubber-booted brewing past, but still spends a considerable amount of his time writing recipes. From test batches to full production run he leads the team in recipe adjustments & improvements.

Danny's focus on traditional styles and high drinkability is due, in large part, to his passion for beer judging. As BC's first National ranked BJCP judge and armed with an MSc in physical chemistry, his analytical focus on flavour profiles leans heavily towards the technical. Danny also has a thirst for beer education that had included founding CAMRA Vancouver's education program, lecturing about homebrewing at UBC, and teaching an immersive two-week Serious Beer program in Taiwan in 2016.

Danny proudly supports Easter Seals BC/Yukon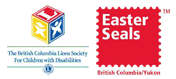 Additional information
| | |
| --- | --- |
| Weight | 9.5 lbs |
| Dimensions | 9.75 × 9.75 × 9.75 in |
Only logged in customers who have purchased this product may leave a review.