Craft Brewing Supplies Store
Ravens Brewing English Dark Mild All Grain Beer Kit
Description
Ravens Brewing English Dark Mild All Grain Beer Kit
Goldsteam is very proud to offer this amazingly hardy, yet sessionable ale from award-winning Brewmaster Nicholas Fengler of Ravens Brewing Co in Abbotsford, BC. Deep toffee and malt aromas, with hazelnut and dark roast undertones, and UK Fuggles hops add a hint of grassy earthiness, giving this brew a more traditional characteristic. With lunch or after work, the mild is a true everyday beer.
All of our donated recipes are helping to support charities within the brewer's local community. Each time you purchase a beer kit from one of our award-winning brewers, we proudly donate $2 of the sale to their preferred charity. Nicholas proudly supports The MS Society of Canada with his English Dark Mild All Grain Kit.
Nicholas's English Dark Mild All Grain Beer Kit Includes:
A Special Blend of International Base Malts
A Special Blend of Crystal & Roasted Malts
A Bittering Pellet Hop Addition
A Finishing Pellet Hop Addition
Ale Yeast (choose option above)
Ravens English Dark Mild All Grain Recipe Document
Basic All Grain Brewing Instructions Document
Experience Level: Advanced (all grain equipment required)
Pre-Boil Batch Size: 6.5 Gal (24.5 L) 60 Minute Boil
Post-Boil Batch Size: 5.25 Gal (20 L)
Mash Efficiency: Based on 75 %
Target ABV (Alcohol By Volume): 4.0 %
SRM (Beer Color): 22
IBU (International Bittering Units): 20

About Nicholas Fengler and Ravens Brewing Co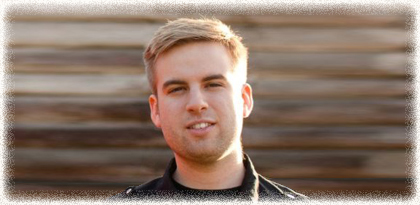 Established in 2015, Ravens Brewing Company is a family owned and operated brewery, located in the heart of the Fraser Valley. Inspired by a shared love of craft beer and the surrounding agricultural community, Head Brewer Nick Fengler, was brought on to help create beers that focus on utilizing traditional and locally sourced ingredients to produce European inspired West Coast beers.
Having previously gained experience as a brewer at other local craft breweries, as well as having helped develop the Kwantlen Polytechnic University Brewing and Brewery Operations Diploma Program, Nick made the transition to join Ravens as its first employee. He continues to develop new recipes as well as constantly hone the core brands to consistently produce delicious, approachable but unique beer.
Nicholas and Ravens proudly support The MS Society of Canada

Additional information
| | |
| --- | --- |
| Weight | 10 lbs |
| Dimensions | 8.75 × 8.75 × 8.75 in |
Only logged in customers who have purchased this product may leave a review.